Bottle Labels
|
So tomorrow is the Homebrew Korea "Brew Your Best Fest" in Gangnam, Seoul. Now that the (tasty, tasty) India Pale Ale Ryan and I brewed is finished it's time to attach a label to our beer.
The name of our beer is Hombre(w) India Pale Ale. It's a fairly cheap pun, if you haven't noticed. My mom sent a rough sketch for the logo, and my friend Carlotta in San Francisco traced it into Adobe Illustrator for me. I did the coloring and the placement. This is the final product:
Oddly enough, this isn't the first time I've made an alcohol label. Back in July, when I was desk-warming during summer camps, I made a mock soju brand called "Broju." It's supposed to be designed for bros who like drinking soju. For those who don't know, soju is a traditional rice whisky distilled in Korea that'll give you a nasty hangover if you don't watch it.
I made two different labels. In Korea, Jinro Soju (the country's biggest brand), comes is two different bottles; Original comes in at 20.1 percent ABV while Fresh is a paltry 19.1 percent. As you can see, the Extreme and Kick-Ass bottles reflect the same sort of principle.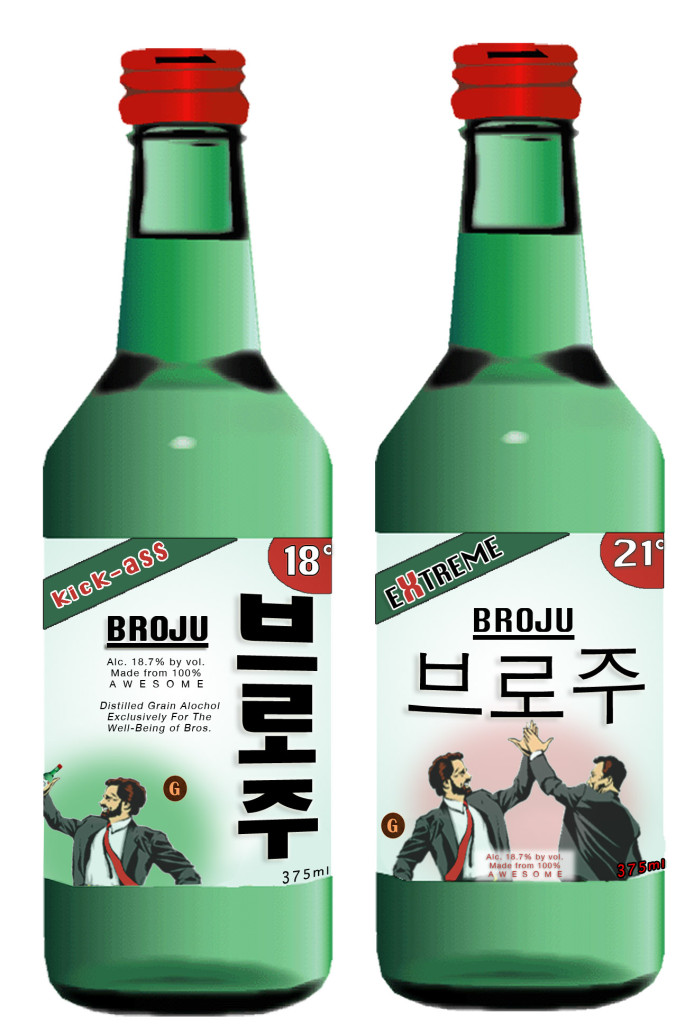 The original plan for Broju was to make a fake 30 second TV spot, but that never transpired. Nothing says "bro" more than two businessmen giving each other a high-five. So all I have left is the fake label. Oh well, I had fun making it.