Hong Kong's growing affinity for craft beer |Beertopia 2014
|
The cosmopolitan metropolis of Hong Kong is quickly growing out of its role as a craft beer backwater. The long-time British colony will soon host its third, and largest, annual beer festival.
From March 13 to March 15 Beertopia will celebrate Hong Kong, Chinese and imported craft beer with more than 200 different varieties of beer.
Beertopia, described as "Hong Kong's International Beer Festival," is the brainchild of Jonathan So, a Canadian expatriate and craft beer lover living in the city.
A former account executive in New York City, So began Beertopia to combat the limited selection of beer of his new home. With more than a dozen local importers and breweries taking part in this year's Beertopia, there's evidence that So is wining the battle.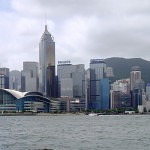 Despite the brewing history of its colonial governors and 20th century economic boom, Hong Kong only recently grew an affinity craft beer. Local mass-produced lagers like Tsingtao have long been the norm.
Loose import regulations and taxes have allowed Asian and Western craft imports to flow into the Chinese Special Administrative Region.  With this ease came shops full of craft beer from around the world and a newfound respect for it.
The recently opened Hong Kong microbrewery Young Master Ales will make its first appearance at Beertopia.
Some of the breweries expected to make an appearance this year include Hitachino from Japan, Brewfist from Italy, Boxing Cat Brewery from Shanghai and Mikkeller from Denmark.
So hopes that this year will bring in more than the 6,000 people from the region that attended to Beertopia last year.