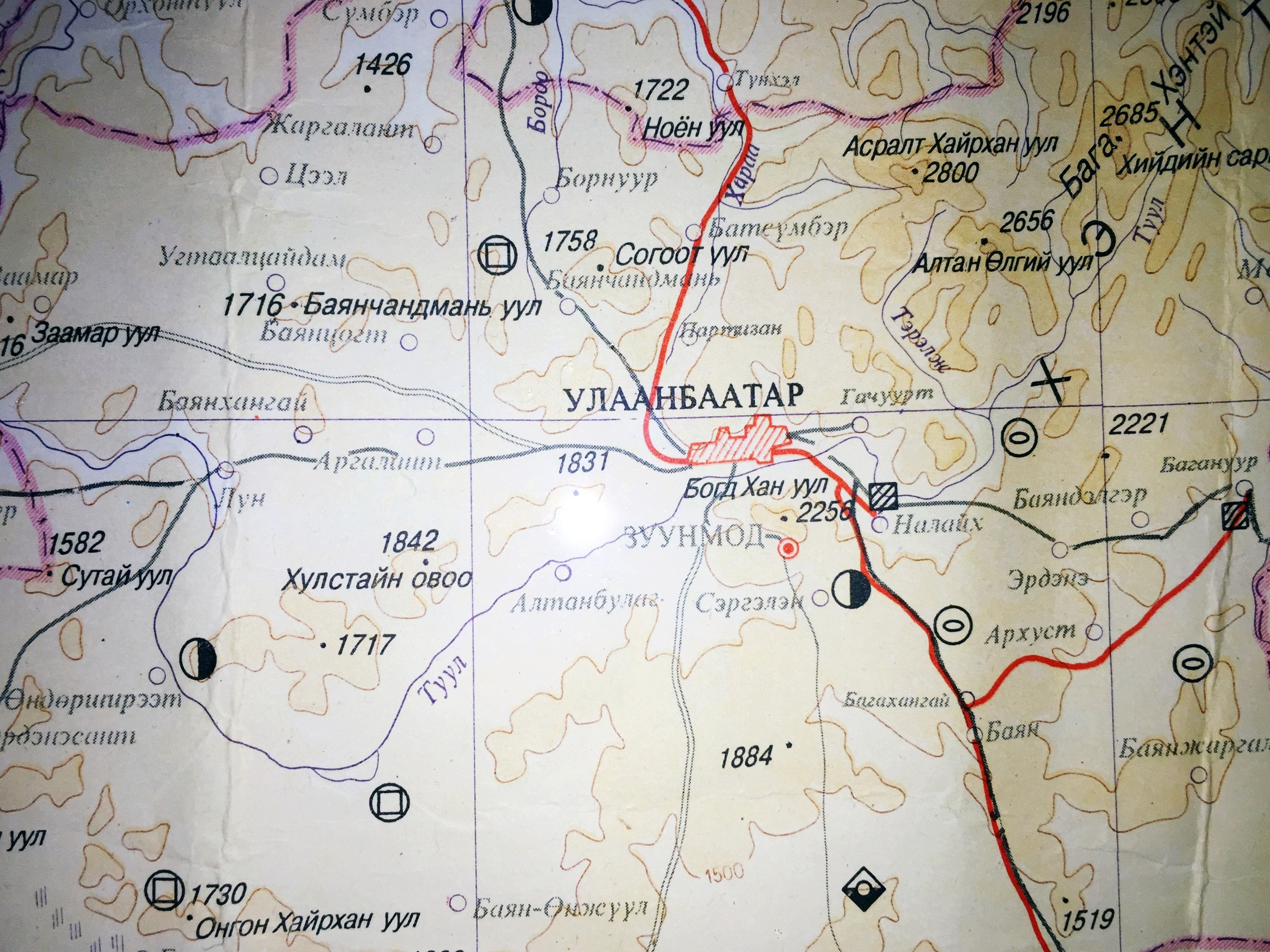 My Maps: Mongolia, 2008 – Zurag Zui Co. Ltd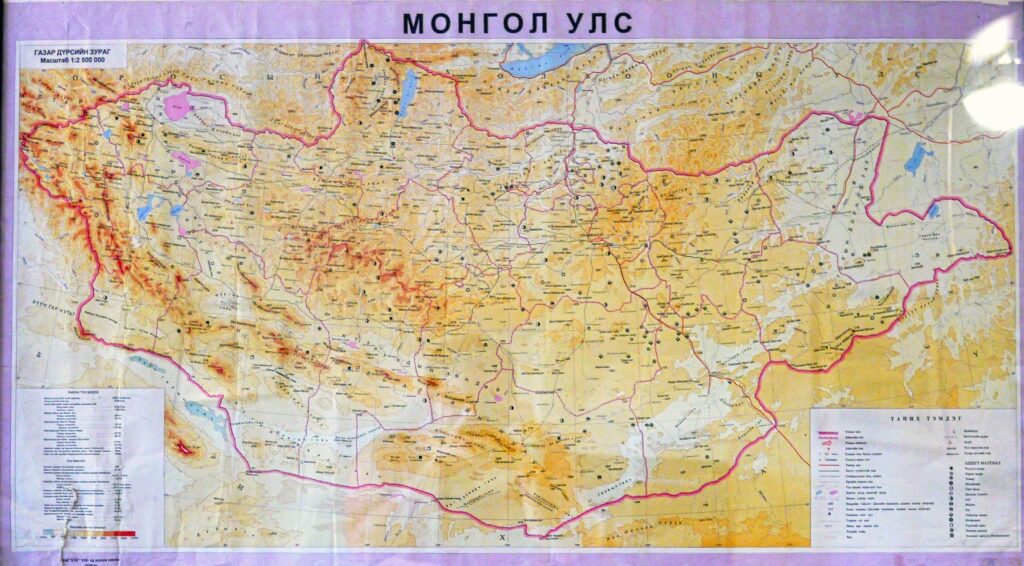 In late Summer 2010 I had the great opportunity to travel to Mongolia for my summer vacation. At the time I was living in Incheon, South Korea, and there were some pretty affordable tickets to make the three-and-a-half hour flight to Ulaanbatar, Mongolia's capital.
As usual, I picked the latest edition of Lonely Planet. Given my affinity for maps, I saw the entry for Cartography Co Map Shop, which was not too far from my hotel. So, of course I had to go. The shop was quiet, and dusty with lots of topographic maps for backcountry/wilderness treks. I remember the shop being unnecessarily large for what they sold. However, I did see a few political maps of the country that caught my eye. They were about about 3,600 Turgiks, or about $3 USD, a piece. Cheap enough for me to get two.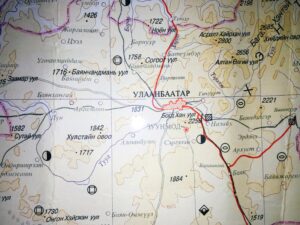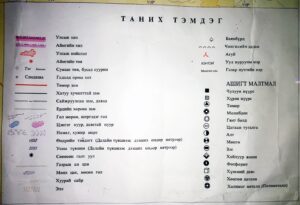 I took these maps with me all around Mongolia and eventually brought them back to South Korea, where I hung one of them on my apartment's wall. From there, they followed me around to my various homes in Asia. I think I lost one in a move, and the other was damaged by blue sticky gunk, scotch tape and thumb tacks from hanging on cement block walls in South Korea and China. But now, I have one of these maps in a frame that turned out to be seven times the price of the actual map. So, while the background history of the map is a little murky for me, I at least have my own story to tell.
The map itself is a light pink, with lots of information about mineral deposits, land forms and a nice focus of the Gobi desert to the south. It shows a road network going to the villages in far-flung corners of Mongolia (including a few I've been to), but the designation of the roads is quite generous. From my own experience in the country, including one of the marked towns to the south, the only semi-paved roads that existed are those you see once you get into the periphery of a town. Otherwise, there's just wide-open steppe. The map itself isn't too exciting, especially as the political borders of Mongolia are are shade similar to the pink border, but its large size is welcoming (it's roughly three feet wide and one-and-a-half feet high) and draws attention to itself.
Unlike the other maps documented in my blog, I've had a really difficult time researching this one in particular. This map is actually the only Asian designed and produced map I own. All the others are Western designed and printed with slight tinges of colonialism and Orientalism in them. The other reason research was tough is that there's so few people who speak Mongolian (5.7 million Mongolian speakers, with a third of them in China), so the Google results were sparse.
But, not all was lost. Based on my translations of Cyrillic, I found this map was printed in 2008 by Ulaanbater-based map company, Zurag Zui Co. Ltd. I wasn't able to find much about the company itself, as the name roughly translates to "Cartography Co. Ltd" in Mongolian. So any Google translate-assisted searches just turn up basic info about maps, or general Google Maps of Mongolia. Further research shows that the company publishes maps, atlases and from what I can find, classroom diagrams of various topographic features of Mongolia.
One of the reasons why I collect maps is to have historical context and information about its creation, creator(s) and origin. While the results for those criteria are a little lacking in this particular piece, its origin and journey with me across the Pacific puts as high a value for me as the antique maps and prints I own. As such, you won't be seeing this leave my wall any time soon.