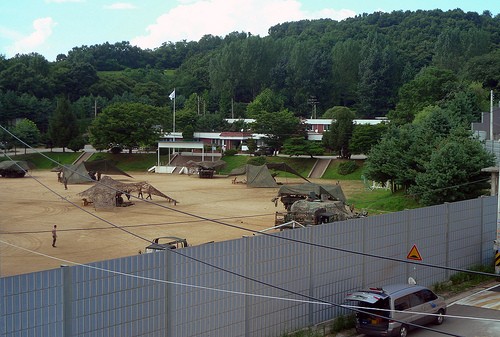 Military Drills Next To My Apartment
|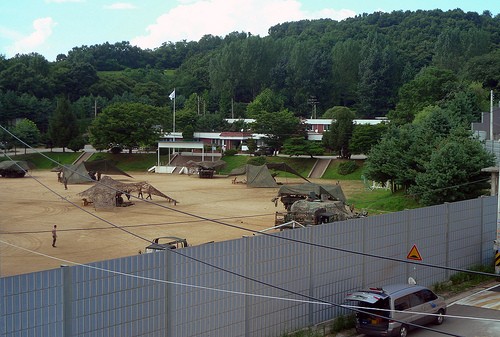 Military service is required for all males in Korea. Men must complete two years of service (it includes a wide-range of possible jobs) before the age of 30.
So, as a result, there are a plethora of bases and uniformed (albeit unarmed) military men around Korea. Ever since the rising tensions of the ROKS Cheonan incident in March, the military base literally next to my apartment has had an increase of drills with camouflaged artillery.
They don't do any firing with them, although I have heard small-arms fire from time-to-time, I think they are practicing the set-up, tear-down and movement of the equipment. Sometimes I just sit, watch and wonder if taking pictures is a breach of some sort of security code.